Port of Southampton - Vessel Traffic Services
Welcome to our web site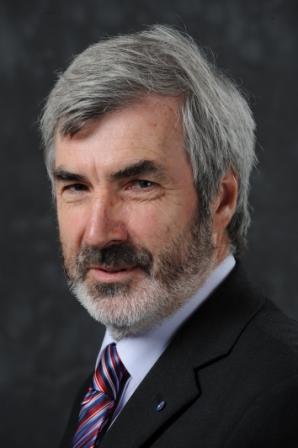 I hope that you will find this site easy to explore - there is a great deal of useful information to help you navigate safely in the Port of Southampton and the Solent.
Mariners, Ship-owners and Agents are particularly recommended to visit the Port Information section. Those interested in live shipping movement data, current weather conditions and details about Cruise Ships in the port should look at our Live Information. Leisure users will find advice and information in the Yachting and Leisure pages.

I hope you find this website useful.
Captain Martin Phipps
Harbour Master
---
The Port of Southampton

As one of the country's busiest and most successful deep-water ports, Southampton is a natural choice for a wide range of customers and trades, with facilities to handle virtually any type of cargo. Its natural deep-water harbour and unique double tide allow unrestricted access for the world's largest vessels. ABP Southampton provides VTS & pilotage services throughout Southampton Water and much of the Central & Eastern Solent.

Click the image above to view our new Cruise Brochure
---
Small Boat Safety - Use of "Kill Cords"
Following the recent tragic accident in Cornwall, during which a family of 6 were ejected from their Rigid Hulled Inflatable Boat (RHIB), leading to the deaths of two family members, and further serious injuries; the following advice has been issued by the Marine Accident Investigation Branch.
SAFETY LESSON
The kill cord serves only one purpose, to stop the engine when the driver moves away from the controls. To ensure that this tragic accident is not repeated it is essential that all owners and operators of vessels fitted with kill cords:
Test them regularly to ensure that the engine stops when the kill cord mechanism is operated.
Make sure that the cord is in good condition.
Always attach the cord securely to the driver, ideally before the engine is started, but certainly before the boat is put in gear.
Stop the engine before transferring the kill cord to another driver.
More information about this incident is available from the MAIB.
Good advice on the use of kill cords is available from the RYA
---
New Port Users Information & Navigation Guidelines
A new version (July 2013) of this document (known locally as "PUNG" ) can be downloadedHERE
---
Tide Table Booklets for 2014
Please follow THIS LINK to find out how to buy Southampton Tide Table booklets for 2014
---
Recreational Events 2013
Event organisers are invited to forward details of events they plan to hold in 2013. See Live Information - Recreational Events for more information.

Event organisers should note that they are responsible for carrying out a risk assessment for their event, and for submitting it to the relevant Solent Harbour Authorities as noted on ABP Southampton Notice to Mariners No15 of 2011 (issued jointly with other Solent Harbour Authorities). This NTM gives full information about this important process. Risk Assessments should be forwarded in good time ahead of the event and certainly not less than 14 days before.
---
Other useful information
Click to follow the links below
Information regarding port development works at berths 201 and 202

ABP Port of Southampton Cruise Car Parking
Passenger Cruise Ship Schedule and Terminal Information
Information about consents required to carry out any works below high water level in the Harbour Area
More Information about ABP Port of Southampton (Link to ABP corporate web site)
ABP Marine Website (Link to ABP corporate web site www.abpmarine.co.uk)
Find out about Advertising on this Website
Authorised Shipping Agents wishing to notify ABP of vessel movements please refer to - www.abpnotify.co.uk