Port of Southampton
Vessel Traffic Services
Welcome to our web site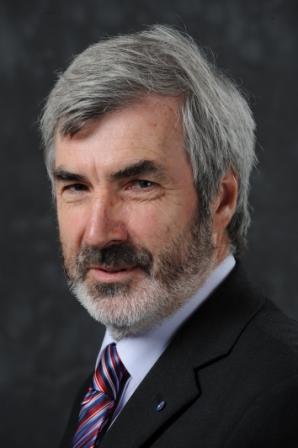 I hope that you will find this site easy to explore - there is a great deal of useful information to help you navigate safely in the Port of Southampton and the Solent.
Mariners, Ship-owners and Agents are particularly recommended to visit the Port Information section. Those interested in live shipping movement data, current weather conditions and details about Cruise Ships in the port should look at our Live Information. Leisure users will find advice and information in the Yachting and Leisure pages.

I hope you find this website useful.
Captain Martin Phipps
Harbour Master
---
Tide and Weather Data
PLEASE NOTE: "Bramble" tide and weather data is now being supplied from the station on Bramble Pile, however until further notice tide data should be treated with caution (April 2016).
---
The Port of Southampton
As one of the country's busiest and most successful deep-water ports, Southampton is a natural choice for a wide range of customers and trades, with facilities to handle virtually any type of cargo. Its natural deep-water harbour and unique double tide allow unrestricted access for the world's largest vessels. ABP Southampton provides VTS & pilotage services throughout Southampton Water and much of the Central & Eastern Solent.

---
MAIB Safety Flyer - Keeping a Lookout
Please click HERE to download important advice for ALL mariners, including leisure sailors, or visit our Leisure Pages for more information
---
Port Users Information & Navigation Guidelines
The current version (13th November 2015) of this document (known locally as "PUNG" ) can be downloaded HERE
The latest Passage Planning Depths for the port can be viewed HERE on our Hydrographic Department pages
---
Dredging and Harbour Works: Licencing Requirements
All dredging (however minor) and many other works within the Harbour Area requires a licence issued by the MMO (Marine Management Organisation), as well as consent from the Harbour Authority
See this section of the website for more information
---
Tide Table Booklets for 2016
***CORRECTIONS***
Page 23 - 22nd July 2016 - Incorrect time of Second High Water. Correct time is 0323 (BST), tide height of 4.2m. 
Page 31 - 28th November 2016 - Incorrect First High Water value. Correct tidal prediction is 4.3m at 0943.
To find out more about Southampton Tides click HERE
---
Recreational Events
Event organisers are invited to forward details of events they plan to hold in the Solent area. See Live Information - Recreational Events for more information.

Event organisers should note that they are responsible for carrying out a risk assessment for their event, and for submitting it to the relevant Solent Harbour Authorities as noted on ABP Southampton Notice to Mariners No15 of 2016 (issued jointly with other Solent Harbour Authorities). This NTM gives full information about this important process. Risk Assessments should be forwarded in good time ahead of the event and certainly not less than 14 days before.
---
Other useful information
Click to follow the links below
Reporting a Marine Incident to the Harbour Authority
Information regarding port development works

ABP Port of Southampton Cruise Car Parking
Passenger Cruise Ship Schedule and Terminal Information
Information about consents required to carry out any works below high water level in the Harbour Area
More Information about ABP Port of Southampton (Link to ABP corporate web site)
ABP Marine Website (Link to ABP corporate web site www.abpmarine.co.uk)
Authorised Shipping Agents wishing to notify ABP of vessel movements please refer to - www.abpnotify.co.uk